Modern Distribution from Asia's Leading Logistics Hub
Dimerco's warehouse in Hong Kong is an excellent hub for distribution into and out of Asia. It can be your gateway to China's huge consumer market. Located close to the Hong Kong seaport, airport and the border crossing with mainland China, our Hong Kong 3PL location provides trucking services between Hong Kong and South and East China.
Easily Access China Market
Hong Kong is Asia's leading logistics hub, and is ideal for distribution into Mainland China.
Avoid Import Duties and Complexity
Hong Kong is a free port that does not levy a customs tariff. Its regulations are very trade-friendly.
Integrate with Global Shipping
Combine Hong Kong distribution with Dimerco's air and ocean services to streamline your supply chain.
Facility Facts For Dimerco's Warehouse in Hong Kong
| | |
| --- | --- |
| Space | 82,000 sq ft or 7,600 sqm |
| Loading Docks | 21 |
| Temperature | Ambient facility with an air-conditioned area for temp-controlled products |
| Technology | Modern warehouse management system utilizing mobile devices or wireless handheld scanning devices to promote efficiency and accuracy |
| Safety/Security | Fire sprinklers, high-tech security system, 24-hour guards and always-on CCTV |
| Address | Gridlines 13003E -13004E, 13 Floor, ATL Logistics Centre B, Berth 3, Kwai Chung |
| Telephone | +852 3762-7000 |
Hong Kong Warehouse and 3PL Services
Storage and Inventory Management
Secure storage with full visibility and inventory tracking.
Value-Added Services
Pick & pack fulfillment, sorting, labeling, repackaging, bar coding, kitting and bundling.
Supplier Consolidation for Imports
We can provide storage of component parts and deliver them to your assembly line just in time.
Buyer Consolidation for Exports
We can receive goods from multiple suppliers and combine them into consolidated outbound shipments.
Trucking Services (TL and LTL) to and from Mainland China
Frequent trucking service, using Dimerco trucks, between Hong Kong and major cities in South and East China.
If you are looking for third-party logistics companies in Hong Kong, contact Dimerco to start a discussion.
Road Freight Distribution
from Hong Kong
Using our Hong Kong warehouse as a base, Dimerco provides regular trucking services between Hong Kong and South and East China. Using our own fleet, full truckload (FTL) and less than truckload (LTL) services include customs clearance for cross-border moves. Dimerco provides:
1-day service for routes within Hong Kong and to South China
1-day FTL service to/from South China and 3 days to/from East China
2-day LTL service to/from South China and 3 days to/from East China
In Hong Kong, we've got your first mile, last mile and warehousing requirements covered. Trucking services also can be arranged from Hong Kong for freight moving to/from countries in Southeast Asia using our Cross Border Road Freight Solution.
Other Advantages of Dimerco's Hong Kong Warehouse
Duty-free Port
Regulations are trade-friendly. There are no import duties and taxes and you don't need to have your own company registered in Hong Kong to use a Hong Kong warehouse.
Strong Inventory Management and Visibility
Use our advanced WMS to manage any stock rotation requirement. Check real-time inventory levels online with your My Dimerco portal.
Integrated Global Logistics Solution
Contract Logistics Articles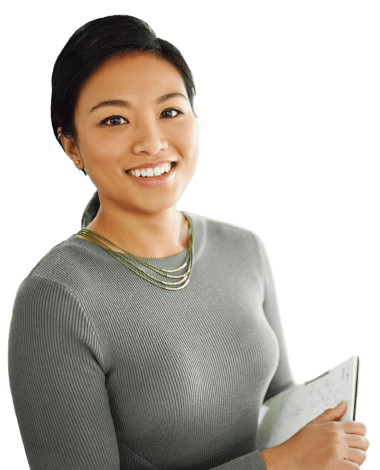 Start a Discussion
Tell us your global logistics challenge and we can recommend a solution that meets your objectives – at the right price.
For immediate attention contact a local office.