United States Market Focus
USA Freight Forwarding and Logistics Services
Dimerco entered the USA market during the country's 200th anniversary in 1976. Since then, we have expanded to 17 offices providing coast-to-coast coverage and the full scope of air freight, ocean freight, contract logistics, and trade compliance services.
We are an NVOCC-licensed freight forwarder and an IATA-certified air freight shipping specialist. While Dimerco ships goods between the USA and all regions of the world, our specialty is moving freight between the USA and shipping hubs throughout China and the entire Asia-Pacific region. Our strong carrier relationships and capacity in these Asia-Pac shipping lanes means we can commit the freight capacity you need, often when others cannot. If you need a global freight forwarder for China to US freight, our multi-cultural, multi-lingual USA team interacts seamlessly with our offices in China – ensuring clear, accurate communications that keep your shipments flowing.
Unlike some of the world's largest forwarding companies, Dimerco combines significant size with flexibility. We are a flat organization where decisions are made quickly, and where you can reach one of our USA freight specialists immediately should an issue arise. Our processes and our systems are adaptable and customized to meet your exact requirements.
As your business grows and expands beyond USA into the Americas, we offer not only international air and ocean services but also trucking or transshipping solutions to Central or South America, Mexico and Canada. This includes advice on cross-border trucking solutions that will become more important as North American trade increases due to the USMCA trade agreement.
Do you need logistics and freight forwarding services in the USA?
Dimerco can ship your freight between the USA and anywhere in the world. We are particularly strong shipping between the USA and Asia-Pac countries, including China to US freight forwarding.
Market Entry
1976
Offices
17
Services

As a global freight forwarder and 3PL, Dimerco offers the following logistics services in the USA:

Air export consolidation services to main gateways in Asia
Drayage and transloading
Project logistics, including oversized, temperature-controlled, and special equipment shipping
Domestic trucking with a wide range of customized air ride services
Cross border trucking to Canada and Mexico
Transshipment to Central and South America
Customs brokerage, ISF Filing and Import Compliance through our own nationally licensed subsidiary
Logistics support for Amazon FBA shipments
Time-critical service parts distribution

Special Accreditations

CTPAT
CAN/IATA Certificate
DG/IATA Certificate
FMC Licensed
ISO 9001:2015 /ISO 9001:2008
NVOCC
National Custom Broker License
IAC/TSA
Insurance Certificate

We are a member of the National Customs Brokers & Forwarders Association of America (NCBFAA), Chicago Brokers & Forwarders Association (CCBFA), and Los Angeles Customs Brokers & Freight Forwarders Association.

Specialized Solutions

Air Export Consolidation
Due to our concentration of high-tech customers shipping freight to main Asia gateways, we have frequent, scheduled consolidations that allow you to save money without delaying shipments.

Door-to-Door Delivery of Oversized Shipments
Don't rely on carriers to manage your door-to-door shipments. We specialize in global shipping of oversized, sensitive equipment and will coordinate the special equipment, services and permits required for door-to-door service.

Cross Border Logistics
Dimerco solutions reach beyond the USA market, connecting with Canada and Mexico via truck or via air/ocean to South America with transshipment services from our Los Angeles, Dallas or Miami hubs.

Customs Clearance and Import Compliance
Our certified custom brokers work with you to comply with the latest regulatory and compliance requirements. Our services include customs clearance, ISF filing, and any special entries such as FDA, APHIS Lacey, APHIS Core, Fish & Wildlife, Quota, Visa, Anti-dumping, Countervailing, In-bond and ATA Carnet. Our import compliance program is managed by a dedicated team of licensed customs brokers eager to provide additional services such as HTS code classification, binding ruling request with USCBP, Customs bonds, foreign trade agreement eligibility determination, and more.

Secure Transit
We take security seriously at Dimerco. We offer All Risk Cargo Insurance and are CTPAT members and ISO 9001-certified in the USA.

Service Logistics
Dimerco specializes in logistics support for semiconductor and consumer electronics companies. Part of our complete supply chain solution for these customers is time-critical service parts distribution from depots throughout the U.S., with 4-hour delivery.

Amazon Fulfillment
We can prepare and delivery shipments to Amazon to support the growth of your eCommerce sales in the US.

Supply Chain Control Tower
We can monitor your shipments in real time to ensure on-time delivery. Deviations from plan are immediately flagged and visible on your MyDimerco portal, triggering necessary actions to keep supply lines flowing.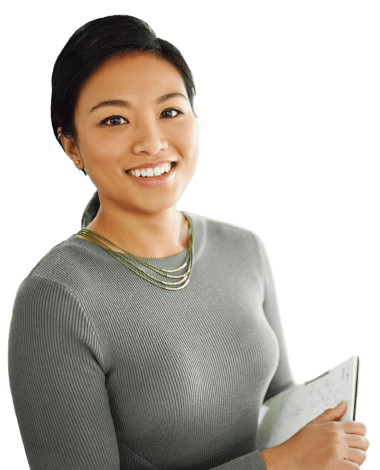 Start a Discussion
Tell us your global logistics challenge and we can recommend a solution that meets your objectives – at the right price.
For immediate attention contact a local office.